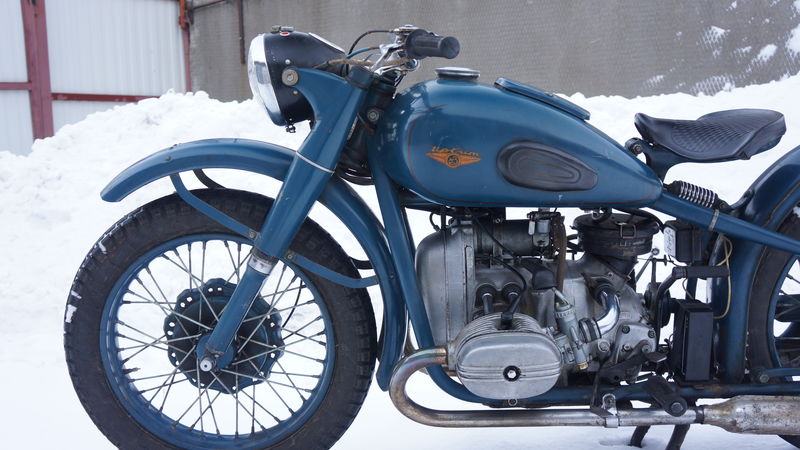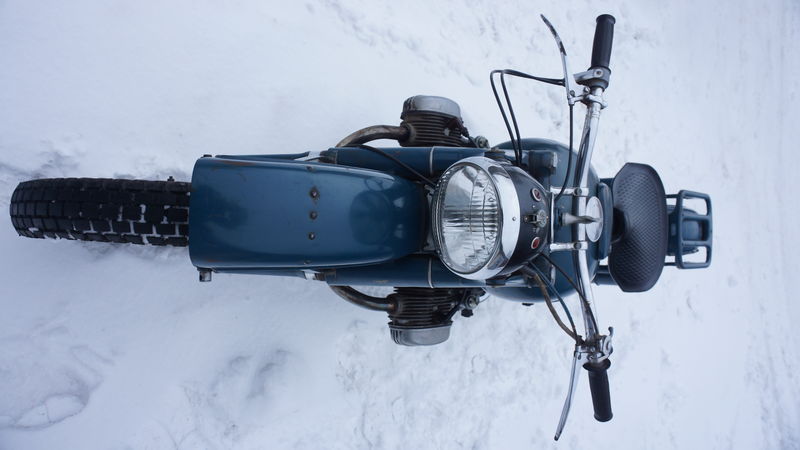 Hello, dear friends.
My name is Artyom and I live in Saint-Petersburg, Russia.
For the last several years, I deal with motorcycles produced by Irbitskiy Mototsikletniy Zavod (IMZ-Ural). I've been owning and driving these motorcycles.
In my childhood, Ural motorcycles were true helpmates in our daily life, traveling and hobbies – reliable, simple and durable.
I'd like to use this board for making several offers and probably for getting in touch with other fans of these machines. To keep things in order, I'll create posts in several separate threads.
The text of this offer was composed by a buddy of mine. My English is not that good but I do hope that we understand each other.
Regards,
Artyom
Offer #1
The legendary M-61, civil version.
Mileage: 23000km
Production date: March, 1960
Not renovated!
It's 1961 and the humanity is half-way into the sky. In exactly a year, the first man from Earth journeyed to outer space. The tremendous events were reflected both in culture and industrial design.
The original blue body color of the motorcycle reminds of the period of those ambitions.
One day, this motorcycle became a monument on a military plant. It served as an interior piece until recently, and was purchased by me.
The motorcycle is in its original stock condition. The oil was changed and the test start of the engine was performed. The engine started successfully, and the motorcycle rode.
All the serial numbers of the parts and integral units correspond to the production date and were installed at the point of manufacturing. The electrical components are also original, including the multi-colored
wiring in cloth jacket. All lights are in operation. The paintwork is original, which is very rare and surprising given the common Russian storage conditions. Tires also originate from the USSR times and are in an exhibitory condition.
The vehicle documents are legitimate and up-to-date. As a bonus, you'll get the original manufacturer's specification, which can be of a certain historical value.
Sidecar is present. In the same condition.
More photos later if there is interest.
Vehicle Identifier:
Production date: 03/60
Engine: 10226
Gearbox: 238140
Chassis: 09358
Transfer gear box: 301513
Voltage control box: XI 59
Ignition coil: XI 59
Horn: III 59
Alternator: XII 59
Price: 13 000 $
The listed price does not include delivery costs.
Incidental costs:
1. Transportation in Saint-Petersburg
2. Documents preparation
3. Border crossing
Contacts:
ortis10x@gmail.com
Thank you.